Dance fashion shows are becoming more and more popular.
Spectators love it because it is interesting to watch. Dancers do not present just the clothes they are wearing but also the feeling the clothing is giving them. Dancers use emotions, what makes the presentation more live.
This type of show is suitable not only for runway shows, but also for shopping centers, festivals, opening show acts or as unconventional dance performance associated with brand awareness.
We offer you:
Dance fashion shows – Art Photography – Commercial dance videos
Art photography
Our dancers like to be photographed. If you are not looking for professional models, dancers are a good choice. They know how to pose and also act characters. Would you like to find specific type of person but do not see any database of dancers here? Contact us and we will send you! At the picture is dancer Monika captured by photographer Katarína Bell.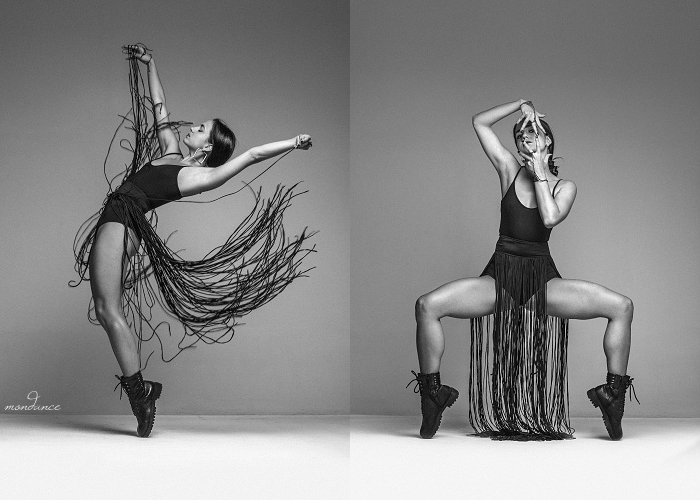 Backstage of Photoshooting
Look how it looked like in Backstage of one our Photoshooting!

Dance commercial
Dance commercial video is a video where dancer is doing his thing in specific brand clothing to promote that brand. Just like our dancer ferdžo did for slovak streetwear brand Luxury Flava. It is a nice way how to shoot lookbooks or promo-videos. Watch it on the right!

Dance commercial for UltraScooter.EU and ABIDELESS
Dance video as a commercial for hoverboards and ABIDELESS clothing. We shot two versions - day and night video. The daily video has more commercial feeling the night video is more like our secret meeting. Both had success on facebook. Would you like us to shoot next dance video for your brand?


Dance fashion show
Dance fashion shows are either runway fashion shows where the models are dancers and are not just walking but are creating routines on the runway. Or it is a form of performance, where dancers present some product or are wearing specific brand. We did several fashion shows for opening of new shopping center Bory Mall in Bratislava in fall 2014. 4 days long fashion shows with more than 10 brands had such a good feedback that we did it again 6 months later on spring Fashion days.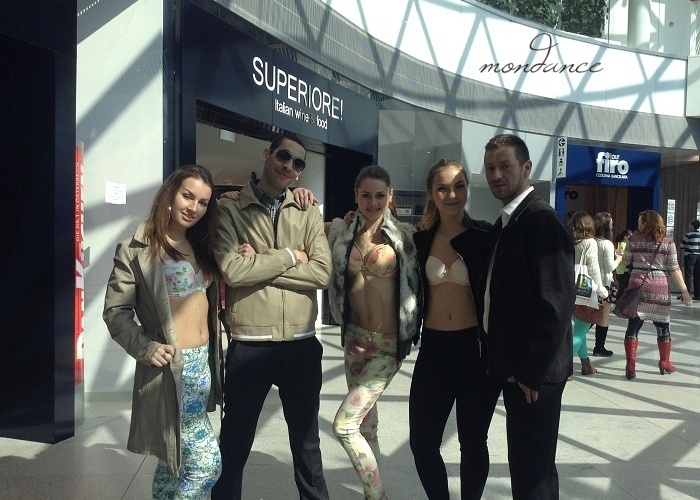 Afinis, clothing from sealer
One unique fashion show we did for company Afinis. We did surprise dance fashion show, where 3 girls were wearing clothing from the sealing material, Afinis workers work with every day. They loved that and we enjoyed this show so much!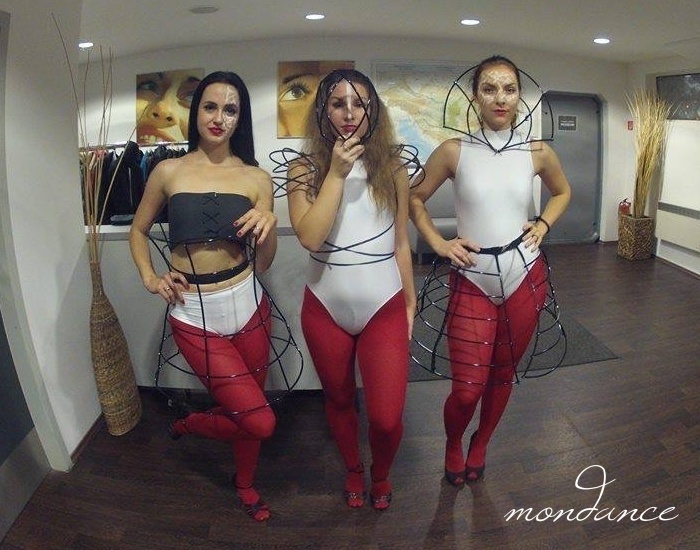 Shooting with resellers brands Rooftop, Slowatch
Creative shooting of some collections with talented photographer Dominik Szombath in gallery Danubiana. They chose dancers to pose for them and we really loved the results!